Music Engraving Services
For professional music engraving and typesetting services, you have come to the right place. As an experienced Sibelius user, I will work hard to bring your musical ideas to life with beautiful typesetting that fits your every need. I tackle projects of all music styles, ranging from simple hymn notation to challenging graphic scores. If you have it on paper, I will help you bring it to life!
I work exclusively with Sibelius 7 due to its immense power and flexibility. Projects involving Finale will be taken on a case-by-case basis.
Some examples of my typesetting: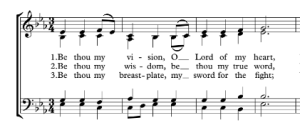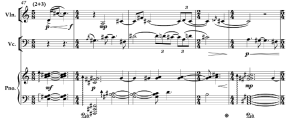 How it works:
As each project is different, I provide a detailed consultation to ensure that your ideas and goals are clearly and beautifully expressed in digital format. Following the consultation, I will provide a draft for review and correction by the composer. After the first draft, a final draft will be presented for any remaining edits before creating the finished product. The finished product will be delivered in four formats: PDF, XML, MIDI, and Sibelius.
Rate:
As each project ranges in complexity, I will quote the composer the estimated time it will take to finish the project during the consultation process, based on an hourly rate of $30.
To schedule a consultation, please fill out the contact form below, and I will get in touch soon (usually within one business day).